WINTER CLEARANCE BLOWOUT SALE
30-58% OFF select items. We need to make room for new 2018 styles – that means big savings for you!
Limited quantities. Prices valid through 2/22/18, or while supplies last.
SAVE $9 on our super cozy, super warm, statement hoodies. Some sizes are going fast!

SAVE $8! Mid-length sleeves are perfect as the seasons change.
THE CHEMISTRY OF ME
Sizes 12, 14 (blue) are sold out
Size 8|10 (blue) is going fast!
Good availability in all other sizes

ARTIST AT WORK
Size 14 (gray) is sold out
Size 4|5 (gray) is going fast
Good availability in all other sizes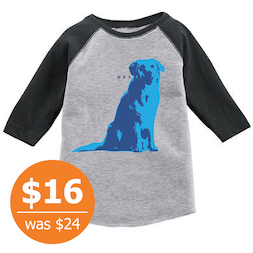 WOOF
Size 6|7 only has 1 left!
Good availability in all other sizes

SAVE $7! If you aren't one of the hundreds of people who already have our empowering, 2018 #GirlPower calendar hanging in your house, what are you waiting for? The last few are ONLY $5!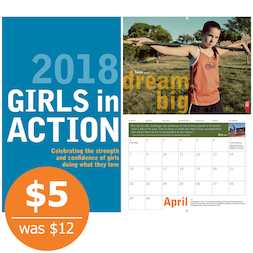 SAVE $8-10! We're retiring a bunch of designs – get 'em before they're gone for good! Don't worry, some of these themes will definitely be back – just with a different design.

SAVE $10 on the last few baby bodysuits and toddler t-shirts with these popular designs. Going forward, we will be focusing on our core girls' sizes of 4|5 through 14.
PLEASE NOTE:
Quantities and sizes listed above are periodically updated, but they are not automatically updated as items sell. We apologize if an item you want is sold out when you go to purchase it.